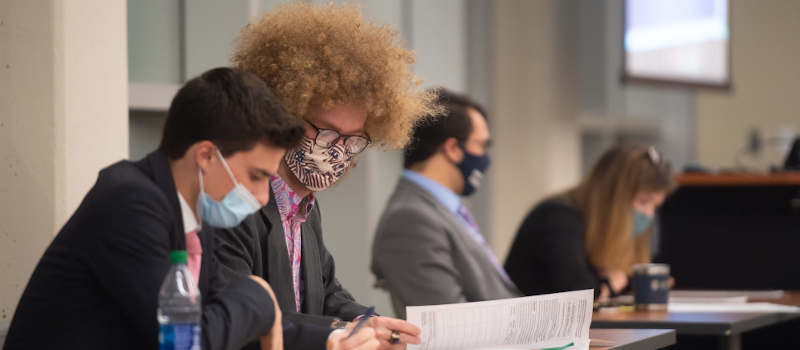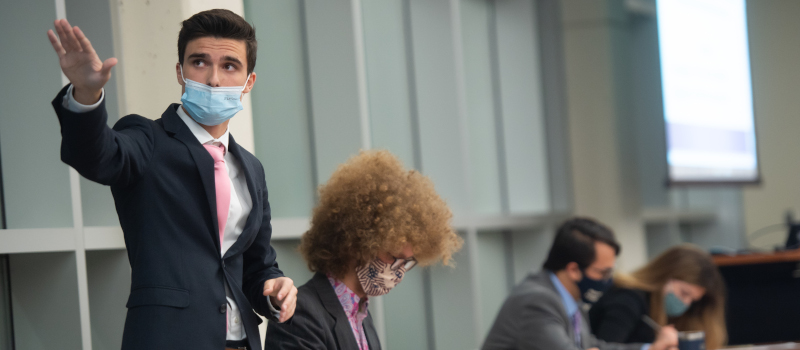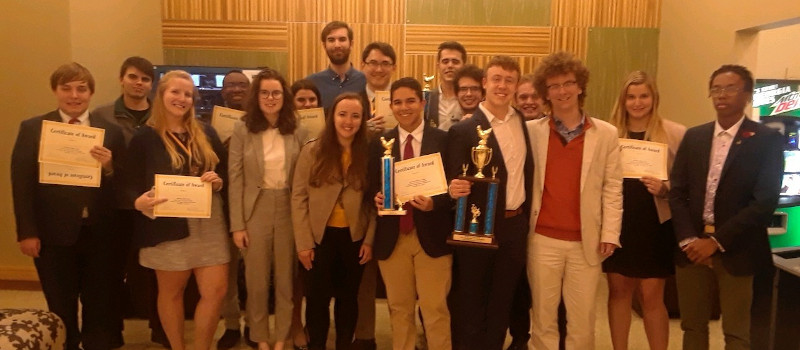 Warren Debate Union
Be intuitive, be creative, be brilliant. 
The Ty R. Warren Debate Union, an intercollegiate body of undergraduate students, engages global communication through British Parliamentary/Worlds Style Debate on campus, within our region, nationally, and around the globe.
Now housed under the Department of Writing and Rhetoric at The University of Mississippi, the Warren Debate Union challenges students of all majors and backgrounds to think critically and improve their communication skills through debate and public speaking. Staging the debate on campus through their involvement and providing opportunities for public engagement annually, the Warren Debate Union is proud to host an annual high school invitational tournament recognized by the Mississippi High School Activities Association, the National Speech and Debate Association, and the National Individual Events Tournament of Champions; assist in the development and annual operation of Speaker's Edge, a competitive speaking event for our MBA, Masters in Accountancy, and Juris Doctor Programs; and present public debates for the evaluation of the Lafayette-Oxford-University community.
Competing student members have represented the University well in competitions during the 2020-2021 season at Wheaton College, Carroll College, Duke University, Hobart Williams Smith College, Lewis & Clark College, Yale University, Vanderbilt University, Loyola University Chicago, and at the USUDC National Tournament hosted by the University of Pennsylvania. Encouraging others to speak to their passions, members of the Warren Debate Union lead by example.
Despite the challenges posed by virtual competitions, WDU members continued to make an impact in their community, hosting a fundraising event for the Sunflower County Freedom Project, an educational non-profit in the Mississippi Delta. This event not only raised money for a great cause, but piloted a new form tournament, focused on communication as opposed to competition.