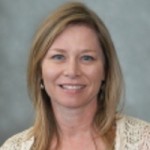 Angela Green
Core Senior Lecturer of Writing
Lamar Hall 415
Angela Green is the Writing Enriched Curriculum Core Lecturer and the LIBA 102 Curriculum Chair. She joined the University of Mississippi in 2012 after three years as Asst. Professor and QEP Writing Specialist at Columbus State University in Columbus, Georgia. From 2006-2009 she assisted the Director of the Writing Intensive Program at the University of Georgia.
PhD, The University of Georgia, English with concentrations in Rhetoric and Composition and 19th and 20th Century American Literature
BA, The University of Texas, English
Publications
"From the Outside In: Creating a Culture of Writing Through a QEP," in Reclaiming Accountability: Using theWork of Re/Accreditation to Improve Writing Programs (forthcoming book to be published by Utah State University Press)
"The Politics of Literacy: Countering the Rhetoric of Accountability in the Spellings Commission Report and Beyond," College Composition and Communication, September 2009.
Research Interests
–Writing Across the Curriculum/Writing in the Disciplines
–Ancient and modern rhetoric
–The politics of higher education
–Literary and rhetorical theory